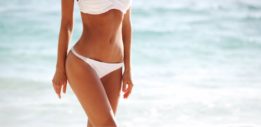 truSculpt is innovate and can be very beneficial. We unveil our in depth guide on trusculpt 3D and how it can benefit you.
In 2016 alone, American people spent over $7 million on cosmetic procedures. But 42% of these were non-invasive cosmetic procedures, like truSculpt iD and 3D!
In fact, more people are choosing to use non-invasive procedures over cosmetic surgeries. Between 2014 and 2015 the number of people undergoing non-invasive fat elimination increased by 58%.
This is because truSculpt offers amazing results for all body and skin types. If you're considering a fat-elimination procedure you need to know about truSculpt iD and 3D!
Well, you're in the right place. Check out this handy guide on truSculpt and all the benefits it offers you!
What is TruSculpt iD and 3D?
Cutera – one of the leading providers in laser aesthetic systems – launched truSculpt 3D in 2016 and most recently TruSculpt iD in May 2018. Their aim was to offer a form of fat-elimination currently not on the market usinng Radio Frequency technology.
TruSculpt allows you to customize your approach to fat reduction. It centers itself around three key components: dimension, definition, and depth.
TruSculpt iD offers on average 24% fat destruction from just one treatment! And by reducing fat it also makes you look more toned. This means its great for creating the body shape that you want.
You can find out more about TruScuplt iD and 3D technology here!
How Does It Work?
TruSculpt is perfect for targeting stubborn fat cells in your body. To do this, it uses monopolar radiofrequency technology.
This is used to heat areas of your fat cells that sit between your skin and your muscles. This layer is fat is also known as subcutaneous adipose tissue.
The heat doesn't cause any damage to your skin. But the heat produced by the device does destroy fat cells permanently.
Once they are destroyed, they are then naturally eliminated from the body. Once eliminated, you'll find you lose inches in the treated area.
Results do take 12 weeks to see. Some might even see results as early as 6 weeks after your treatment!
Each body part requires a session, which lasts around 15 minutes. A trained medical professional delivers the radiofrequency using a handheld device.
This allows them to target the specific areas you want to work on. And this is great for customizing your treatment. TruSculpt technology will be able to reach any awkward areas that you want to get rid of.
The fat cells that you lose will be gone forever. However, it's important to remember that a change in diet might cause new ones to expand. So you should continue to maintain a healthy diet following your treatment.
The Benefits of TruSculpt
There are so many amazing benefits of truSculpt technology. Some of these benefits are practical. But they also mean that truSculpt offers you a better overall experience.
It is absolutely safe. TruSculpt technology has FDA clearance for fat elimination. What is great is you can use it all over your body.
As a result, you can target specific areas easily. Some people experience problems when using CoolScuplting technology. This is because the applicators are either too large or too small.
With truSculpt technology, this isn't an issue. The person performing your procedure can place the applicator anywhere. This means you can target anywhere on your body.
This also means you can focus on small or large areas of your body. So you can customize your treatment plan.
And your skin can also benefit from the particular radiofrequency used! TruSculpt technology heats the fat but keeps your skin temperature low. It might feel hotter, but the sessions are shorter so your skin doesn't heat us as much.
The devices also contain a thermometer to monitor your skin's temperature. This will adjust the heat if you start to get too hot.
This is great news for your skin's laxity. Lots of things can affect the elasticity of your skin, and heat is one of them.
Because TruSculpt technology uses RF, some will see that skin tightening will occur in the areas treated as well.
Finally, truSculpt offers short and effective sessions. This means you can save time and money on your procedures. There's also no recovery time, so you can walk in and out on the day of your treatment!
TruSculpt vs Cosmetic Surgery
In 2018 almost 18 million people had cosmetic surgery procedures. The second most popular of these were liposuction operations. There were over 250,000 of these last year alone.
But truSculpt offers you the benefits of surgery without going under the knife. There are huge benefits to this.
You can avoid expensive or prolonged hospital stays. You can have as many or as few truSculpt treatments as you'd like.
Medical professionals perform these without anesthetic or long recovery periods. This means there's a lower risk than surgery. And you can fit your procedure neatly into your schedule.
TruSculpt procedures also offer a lower risk outcome to those considering cosmetic treatments. It's highly unlikely that the results will disappoint you.
The largest benefit of TruSculpt over liposuction is that there is NO downtime!
Who Is It For?
Almost anyone can benefit from truSculpt technology! Men and women of all sizes, shapes and skin types can enjoy it.
It's great for shifting stubborn fat cells. This means it's great if you're struggling to get rid of the last bit of fat left over after a diet.
Or you might like to have treatment before going on holiday to ensure you look your best in your bathing suit! Just remember to do this in plenty of time for the benefits to properly show.
Checking out truSculpt iD and 3D reviews or before and after photos is a good idea. These will give you an idea of what to expect. And people might also have tips and recommendations for anyone undergoing truSculpt procedures.
There is a handful of people who, unfortunately, aren't eligible for truSculpt procedures. This includes:
Pregnant women
Anyone with a pacemaker, an internal defibrillator or metal implants in the area they want to target
Anyone with a tumor
Before undergoing a truSculpt procedure you discuss any concerns with a medical professional. You will have a consultation with the professional performing your treatment. Don't be afraid to ask any questions during this meeting.
Where Can I Get TruSculpt iD or 3D?
Have you found yourself googling 'truSculpt near me' recently? Well, you can close that search window! The best place for a truSculpt procedure is at Hamilton Aesthetics. You will not find many medical spas in Florida with this newest TruSculpt iD technology. Hamilton Aesthetics was the first in Florida to receive the device.
Our professionals are extensively trained to offer these effective treatments. After a complimentary consultation, we'll help to put together a treatment plan based on your individual goals. Then we'll help you achieve them!
How Much Does TruSculpt Cost?
Another great benefit of truSculpt procedures is the price tag!
Most cosmetic surgeries will cost you thousands of dollars. Even other non-invasive procedures, like CoolSculpting is very pricey.
TruSculpt is more affordable when targeting the same sized area. This is partially because the technology targets the area more effectively. So the sessions are shorter.
The final price tag of any procedure will depend somewhat on how many treatments you want. How many areas you want treated will also affect this.
A single 15-minute truSculpt session will target one area of your body.
The Bottom Line
TruSculpt technology offers you the amazing benefits of cosmetic surgery without surgery. It helps to destroy fat and increase tone and definition.
And you can enjoy your non-invasive procedure in the relaxing comfort of a medical spa!
Destroy fat and increase tone and
definition with TruSculpt iD
Visit Hamilton Aesthetics and our experts will help you achieve the results you've always wanted.
Book Appointment