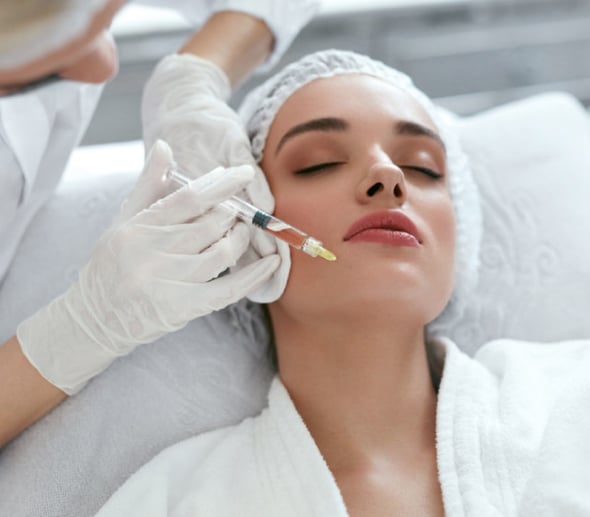 Dermal Fillers
Dermal Fillers
As we age, our skin inevitably loses its youthful appearance as the production of natural volumizers and hyaluronic acid diminish, leaving lines and wrinkles where our skin once was youthful.
Today the signs and symptoms of the natural aging process can be reduced by replacing lost volume using Hyaluronic Acid Dermal Fillers like Restylane and Biostimulatory Dermal Fillers like Sculptra
Book Appointment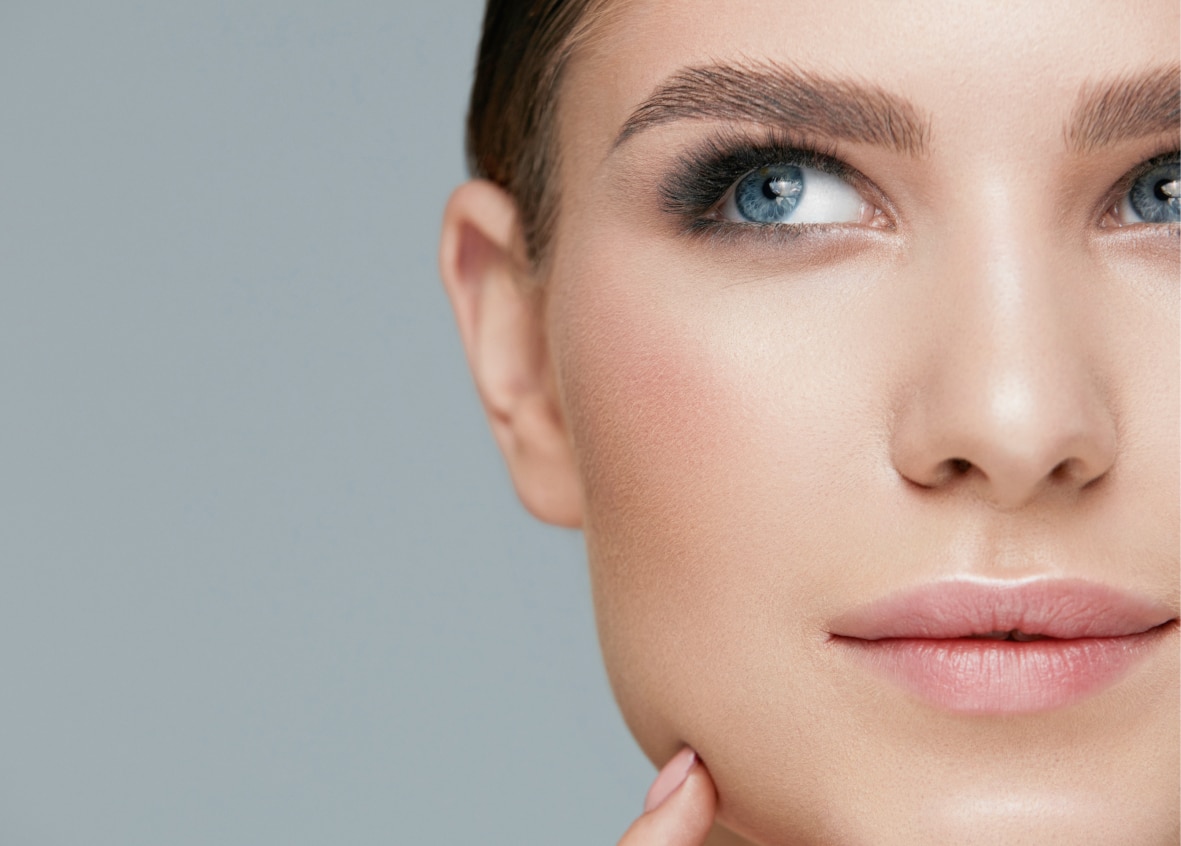 Wrinkle Relaxers
Wrinkle Relaxers
Wrinkle relaxers are purified proteins of botulinum toxin. They are used to relax muscles that cause wrinkles in the skin's surface.
The most common areas treated with muscle relaxers are the forehead, glabella (between the eyebrows) and crows feet. Other areas that are treated using wrinkle relaxers are the chin, masseter muscles which helps to create a more feminine jawline, bruxism (clenching) and the neck to treat banding and laxity of skin.
Wrinkle relaxers also can lift eyebrows to give you a more refreshed look to your eyes.
Book Appointment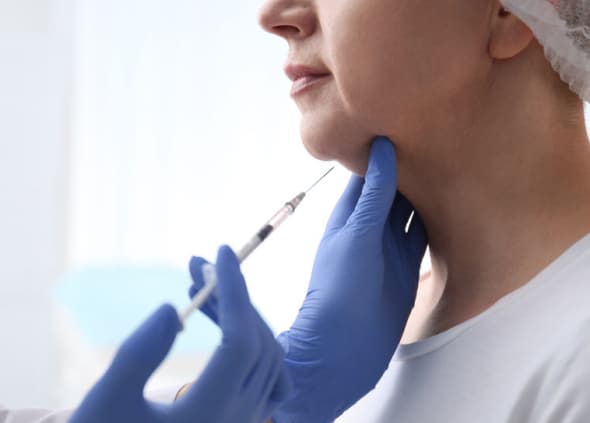 Kybella
Kybella
If you're interested in a nonsurgical way to reduce submental fullness, also known as double chin, KYBELLA® may be right for you.
KYBELLA® is a first-of-its-kind injectable treatment for adults with submental fullness that destroys fat cells under the chin to improve your profile.
Book Appointment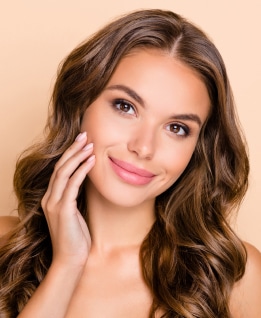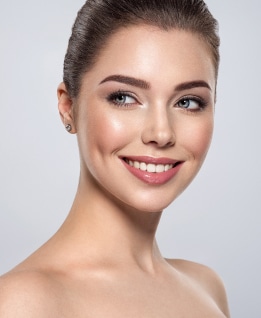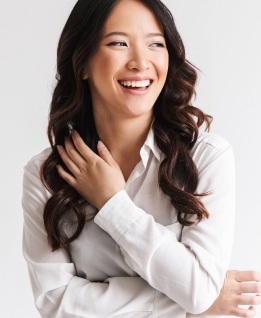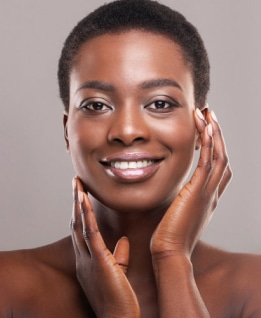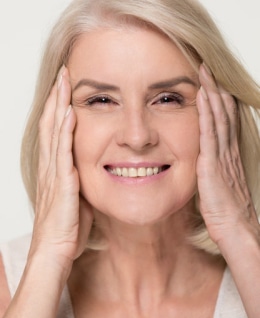 3 months ago
Deb Wilbur
This is my first time ever using cosmetics fillers. Brenda was kind and patient explained everything and so gentle I barely felt a thing. I appreciated more than she'll know her honesty with what the results could be and I couldn't be more pleased.
4 months ago
Brooke Johnson
The best of the best! I refer everyone to Stephanie. She is honest, thorough and does not over inject you. Many doctors will put way too many units of Dysport in your forehead and make your lips as big as a fish. She takes her time and makes you look natural. I highly recommend Stephanie and her team!
5 months ago
Shannon Applegate
I've been seeing Brenda for about a year now and it's best decision I've ever made. She's extremely knowledgeable, professional and makes you feel right at home. Not to mention she knows exactly what to do to keep me glowing! I've been to other practices but there is nothing like Hamilton. All of the girls are amazing and they always have the best sales and package deals! Highly, highly recommend!
5 months ago
Katelynn Farrell
BEST IN SOUTH FLORIDA! Stephanie and her team, both Karina and Brenda are absolutely amazing. They're gentle, quick and make the experience one to look forward to! Not to mention flawless results. I wont be going to ANYONE else! And the girls up front are so kind, they work with your schedule and are extremely helpful in being flexible and accommodating your needs. All together an amazing experience, if i could give 10 stars i would! HIGHLY recommend.
5 months ago
Jan English
I've been going to Brenda for over 4 years and have always had a great experience. She really cares and takes her time. She is honest and offers great suggestions. People like her are a rare find these days especially in South Florida! I have recommended her to several of my friends and they all have been pleased
5 months ago
Maryjo Smith
What a great place Hamilton is! I love the staff and the relaxing atmosphere. I have purchased many packages and often take advantage of the flash sales and Christmas in July specials. The staff is excellent , professional and very skilled. My personal technician Brenda is amazing. Shes so knowledgeable and is truly interested in giving me the best possible outcome for each visit. A great listener and super smart! Everything she reccomends has worked for me. I have found this to be exceptional for the industry. Having gone to many other places and felt disappointed or overcharged. Not at Hamilton. 5 Stars!!
5 months ago
David Shiling
I had a great experience at Hamilton Aesthetics. I was treated by Karina and I loved every step of my treatment. She has exceptional communication when it comes to what is going on and what to expect during your procedure. They also have great office staff and the office itself is very neat and taken care of. I would highly recommend them and will be going back for sure.
5 months ago
Ana Garcia
There are so many options to choose from when it comes to aesthetics and I am glad I went to Hamilton Aesthetics of the Palm Beaches! I always leave feeling confident in the treatment and care that I am receiving. The staff is extremely professional and knowledgable. Karina the Nurse Practitioner, was able to answer all my questions about cool sculpting and was extremely thorough during my consultation. I was very happy with my results and 10/10 would recommend this office to anyone.
5 months ago
Lisa Klarides
The entire staff is so kind. The women in the front are accommodating and friendly which is a lovely added bonus. The services provided by Karina have made me feel more secure in my physical appearance which is something I could never thank her enough for. Love this place!
5 months ago
Lindsay Patten
Brenda at Hamilton aesthetics is the only person I've ever let inject my Botox or lip filler, she's personable outgoing and honest I love it! She will tell me exactly what I need and it never hurts when I get it done. You can tell that they take the time to learn all the new techniques and their knowledge and skill set is what keeps me coming back to everyone at Hamilton aesthetics
5 months ago
Kaitlin Laganelli
I've visited Hamilton Aesthetics a handful of times for different laser and microneedling treatments and to purchase skincare products and I have always had an amazing experience. The entire staff is so friendly and knowledgeable. Karina always has great recommendations for products and procedures to try based on my skincare goals. I've recommended Hamilton Aesthetics to others in the area looking for aesthetic procedures. I'll be booking my next appointment soon!
5 months ago
Timothy Shepard
The staff is super professional and courteous, always greeting you with a smile when you walk through the door. They are highly knowledgeable in their field and take the time to educate you if you have any questions. Would highly recommend to any of my friends and family.
5 months ago
Michelle Chute
My experience with Stephanie and her team has been great! Everyone is so friendly and professional. I am so happy with my results and would highly recommend Hamilton Aesthetics for their services.
5 months ago
Bria Pierce
I had such an amazing experience at Hamilton Aesthetics! Karina was so sweet and so informative every step of the way. Very clean, relaxing and luxurious as well! Definitely recommend
5 months ago
Stacy Rohr
I cannot say enough about the entire staff at Hamilton Aesthetics. I have been seeing Brenda Bizzak APRN for several years and she has not only transformed my skin, but has guided me through the challenges of getting older. Her approach is kind and compassionate and I am so grateful for her advanced knowledge in her field. She is a true professional with an exceptional talent.