Body Sculpting and Weight Loss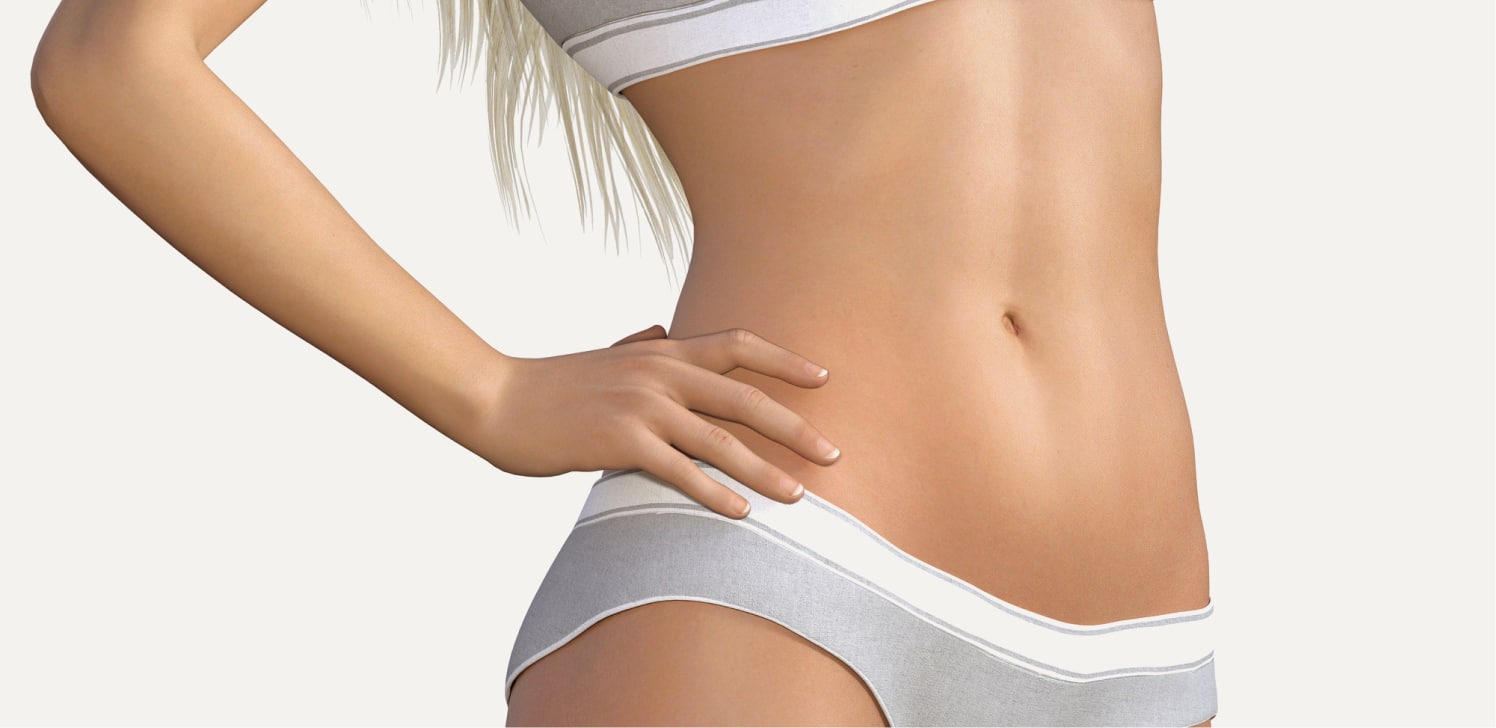 Medical Weight Loss
Medical Weight Loss
Medical Weight Loss
Are you struggling with weight loss? Semaglutide is an FDA approved medical weight loss treatment that is injected under the skin once a week. It is a celebrity favorite to reduce weight safely and effectively. Whether you are struggling with obesity or looking to shed a few stubborn pounds, Semaglutide may be the right option for you!
What is Semaglutide?
Semaglutide was originally developed for the treatment of Type II Diabetes Mellitus. There are several brand names of these medications that have the same active ingredient and mechanism of action.
How does it work?
Semaglutide is a glucagon-like peptide-1 (GLP-1) agonist and mimics the hormone GLP-1 that is naturally produced in the body. It works by slowing gastric emptying, thereby increasing the sensation of fullness and suppressing cravings. In addition to weight loss, it improves blood sugar levels. Clinical trials for Semaglutide were for 68 weeks and were found to have long term benefits on metabolic function.
What are the side effects?
The most common side effects of Semaglutide are nausea and constipation. These side effects can be reduced by starting with a low dose and slowly titrating up. Nausea can be improved with the medication Zofran and constipation alleviated with stool softeners and fiber supplements.
Who should not take Semaglutide?
You should not take Semaglutide if you have a personal or family history of medullary thyroid cancer, if you have an endocrine system condition called Multiple Endocrine Neoplasia syndrome type 2 (MEN 2), or if you have a history of pancreatitis.
How much weight will I lose on Semaglutide?
Hamilton Aesthetics patients have lost up to 15% of their body weight with Semaglutide treatment. Incorporating appropriate lifestyle changes including a healthy diet and exercise can help you achieve and maintain your weight loss results. When taking Semaglutide most people start to see results in the first 8 weeks but for some it can take up to 12 weeks.
Will my weight return after stopping Semaglutide?
Your success is important us! We have developed protocols to help you maintain your weight loss. Whether it's transitioning to the prescription Metformin or starting an all natural supplement, we will tailor the plan to your unique needs.
When combined with a healthy diet and exercise, Semaglutide can help you achieve your weight loss goals. It is the most effective FDA approved weight loss treatment. To learn more about this exciting new weight loss treatment, contact us to schedule a FREE consultation with one of our medical practitioners.
Book Appointment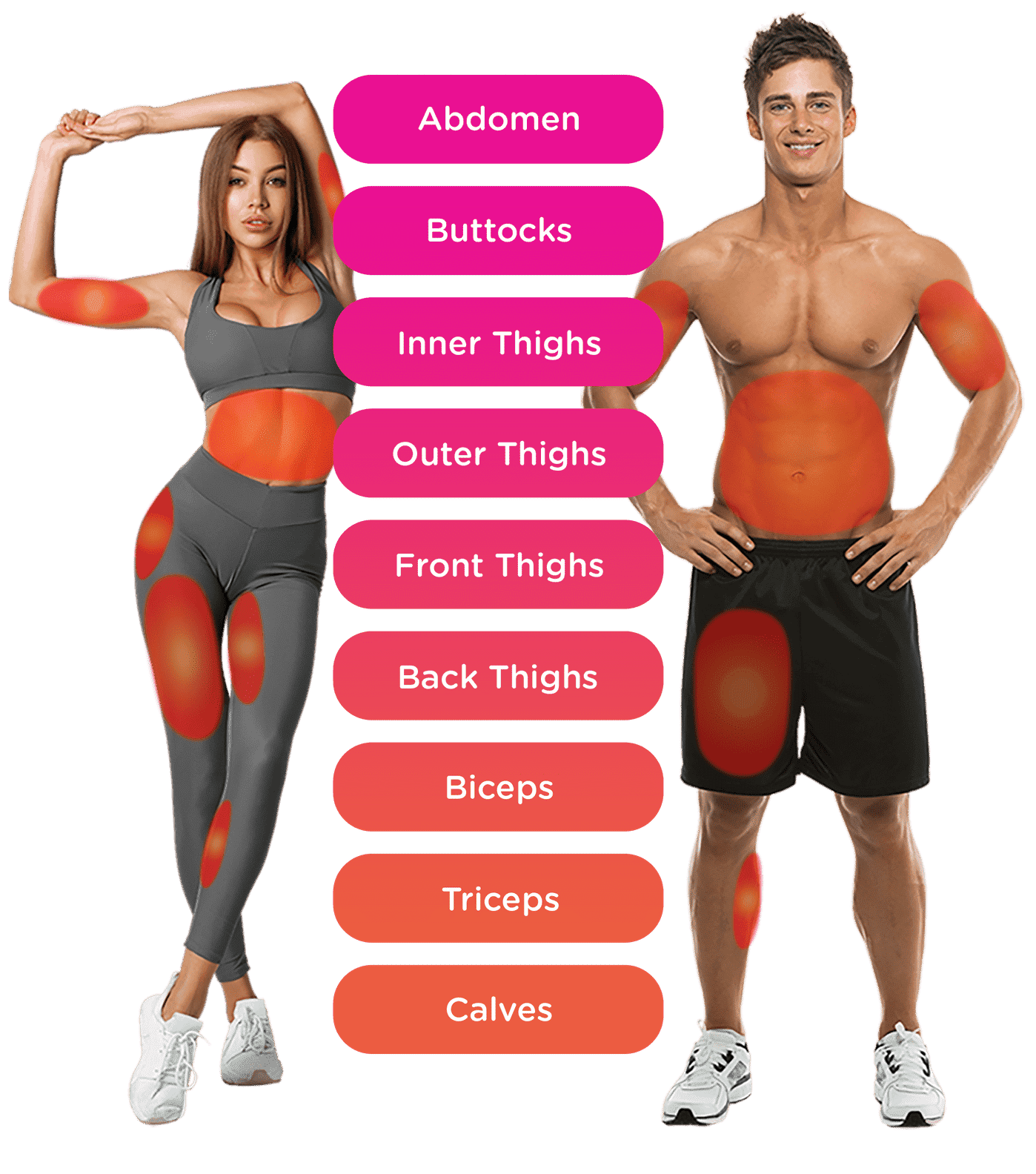 Emsculpt Neo
Emsculpt Neo
EMSCULPT NEO is the first and only non-invasive body shaping procedure that provides simultaneous fat elimination and muscle building in a combined 30-minute session
EMSCULPT NEO simultaneously emits both radio frequency and high intensity electromagnetic energies, resulting in both fat reduction and muscle growth.
EMSCULPT NEO Benefits
Build Muscle and Burn Fat
FDA-Cleared
Safe and Effective
Clinically Proven Results
Comprehensive Body ContouringDecreases Fat by 30%
Increases muscle by 25%
Long-Term Belly Fat Reduction
Painless, Convenient 30-Minute Sessions
No Downtime
EMSCULPT NEO: What's New About It?
The NEW EMSCULPT NEO builds off the original treatment. EMSCULPT NEO uses High-Intensity Focused Electromagnetic (HIFEM) energy. The new treatment uses this same HIFEM energy but adds radio frequency or RF energy. This innovative addition to the body sculpting treatment sets EMSCULPT NEO apart from every other treatment in the industry.
No other device combines HIFEM and RF energy into a single treatment. The addition of RF energy allows clients to achieve an outstanding 30% decrease in stubborn fat cells. No other non-invasive fat reduction treatment can achieve such phenomenal fat reduction.
Book Appointment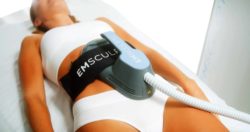 Emsculpt Neo Abs
Emsculpt Neo Abs
The treatment utilizes sophisticated technology that emits both HIFEM and RF energy through a single applicator
How does EMSCULPT NEO work?
The treatment utilizes sophisticated technology that emits both HIFEM and RF energy through a single applicator. The dual energies provide a synergistic effect, delivering better results during one EMSCULPT NEO session than the energies produce individually during separate experiences.
The addi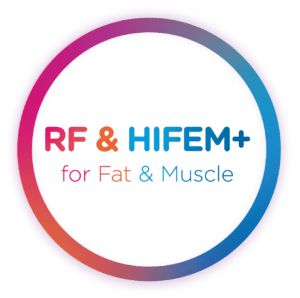 tion of RF energy optimizes fat reduction. EMSCULPT NEO delivers unprecedented muscle development via HIFEM. This energy penetrates the skin via a proprietary applicator. The current of energy stimulates the muscle tissue causing it to contract. These muscle contractions are known as supramaximal contractions. This type of contraction is far more powerful than anything you can achieve manually. Each 30-minute session induces more than 20,000 contractions. The tension of these contractions forces the body to adapt to the stress by creating new muscle cells and strengthening the already existing muscle fibers.
Before the contractions, the radio frequency heats underlying tissue and warms the muscle up in preparation for the intense contractions. Besides the synergistic effect of the RF technology addition, the dual-energy triggers lipolysis or fat cell death. Thermal energy disrupts the fat cell, causing them to melt. The dead cells are naturally gathered by the body and process out as waste. Once the fat cells are removed, they are gone for good. This leads to long-lasting results.
Book Appointment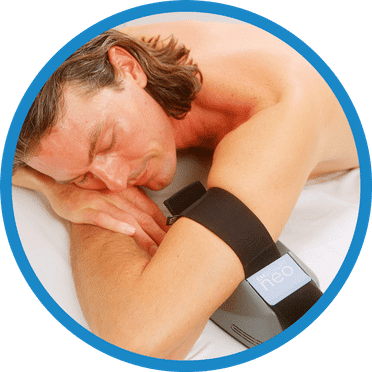 Emsculpt Neo Arms
Emsculpt Neo Arms
The upper arms are a common problem for both men and women
Unfortunately, the type of fat deposit that collects here is hard to eliminate because it is influenced by genetics, age, and hormones. In addition, upper arm fat tends to resist diet and exercise efforts, making it extremely challenging to reduce without professional help.
It is virtually impossible to tone away fat in the upper arms. While building arm muscles with exercise provides a toned appearance, the muscles may still be obscured by extra fat buildup. Since "spot reducing" with manual exercise is a myth, there is no way to physically burn upper arm fat and tone the biceps and triceps.
With EMSCULPT NEO for arms, people struggling with embarrassing arm fat have a solution free from invasive surgery or pain. This body shaping treatment sculpts lean, sexy arms conveniently utilizing the dual energies of electromagnetic and radio frequency.
Book Appointment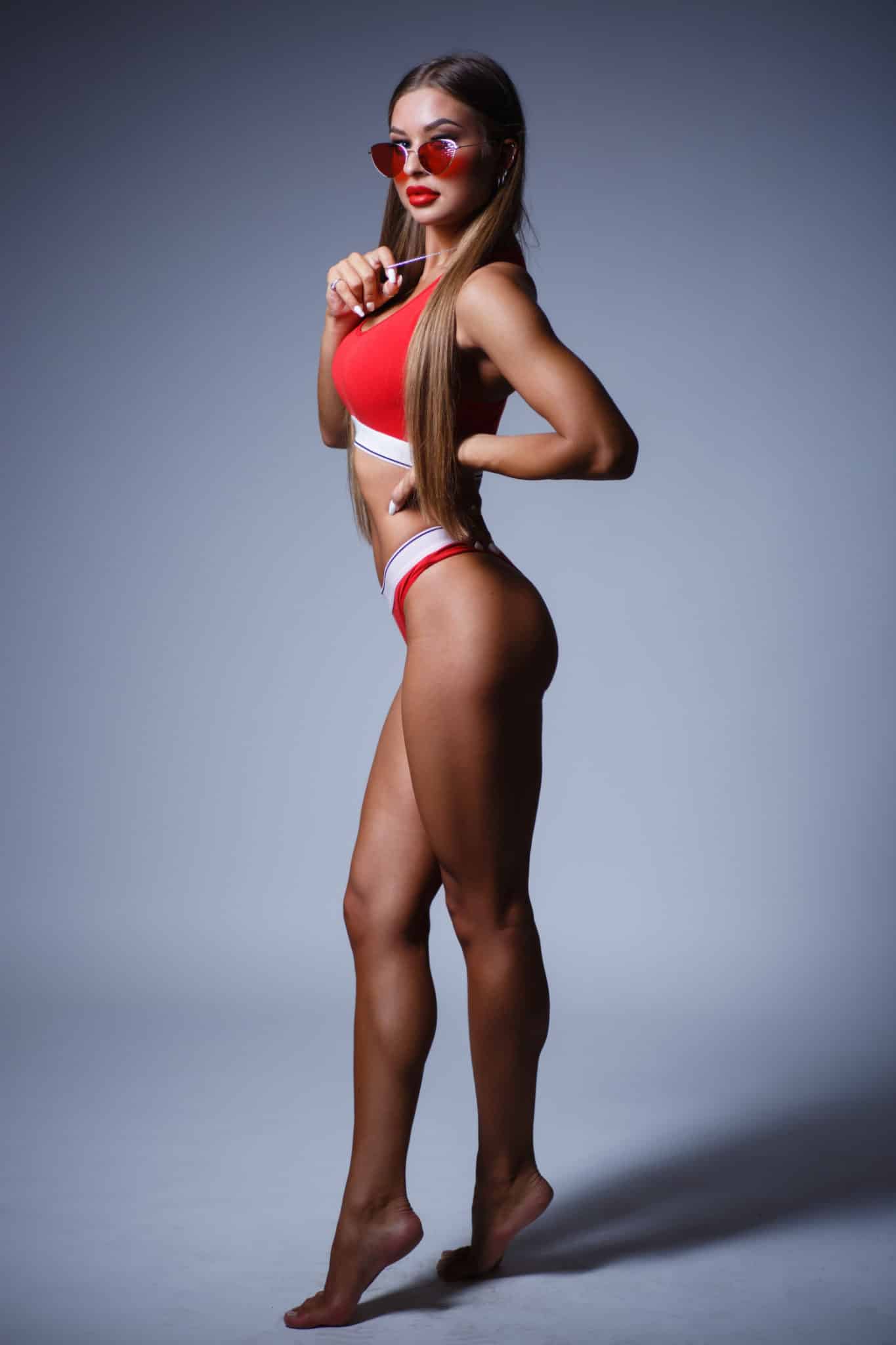 Emsculpt Neo Legs
Emsculpt Neo Legs
The upper legs are another notorious problem area for many females
EMSCULPT NEO for Thighs & Calves
The thighs contain hormone-influenced deposits of fat.  Estrogen sends more fat cells to the area around the thighs and buttocks. You can't tone away this type of fat. Building the leg muscles is critical for a strong, toned appearance, but manual muscle building does not eliminate thigh fat.
Therefore, getting rid of bulges on the thighs may require the professional help of EMSCULPT NEO. This body shaping treatment targets the two parts of body composition that determine the overall appearance of the legs: fat and muscle.
The calf muscles are also tough to build and develop with manual work. The leading cause for this is simply genetics. However, another common reason is that the calves are hard to develop because of biology. The lower leg muscles are hard to create. The soleus, a major muscle in the calf, has half of the quad muscle's potential to synthesize the protein that makes muscle tissues. Since the calves see a lot of activity during the day, this muscle group is more developed than others. Because of this, it takes a lot of tension or stress to trigger muscle creation and strengthening.
EMSCULPT NEO provides an easy way to quickly and effectively build and chisel lean calf muscles you can show off.
Book Appointment
Emsculpt Neo Butt Lift
Emsculpt Neo Butt Lift
EMSCULPT NEO is also cleared to firm and tone the buttocks
EMSCULPT NEO Non-Ivasive Butt Lift
This non-surgical butt lift option uses the advanced technology of this body shaping treatment to stimulate powerful contractions in the glutes. Each treatment uses the HIFEM or High-Intensity Focused Electromagnetic energy to induce supramaximal contractions. The penetration is entirely painless. The contractions strain the muscle tissue, causing the body to adapt to the tension by creating new fibers and strengthening the existing ones.
First, EMSCULPT NEO creates new tissue providing the volumetric growth needed to achieve more lifted, plump buttocks. Second, it strengthens the existing tissues improving muscle tone, creating a subtle lifting effect. In addition to the High-Intensity Focused Electromagnetic energy, the radio frequency energy heats the subcutaneous fat cells below the skin. The energy effectively damages and destroys stubborn fat cells in the buttocks, providing a lean, firm-looking butt.
Book Appointment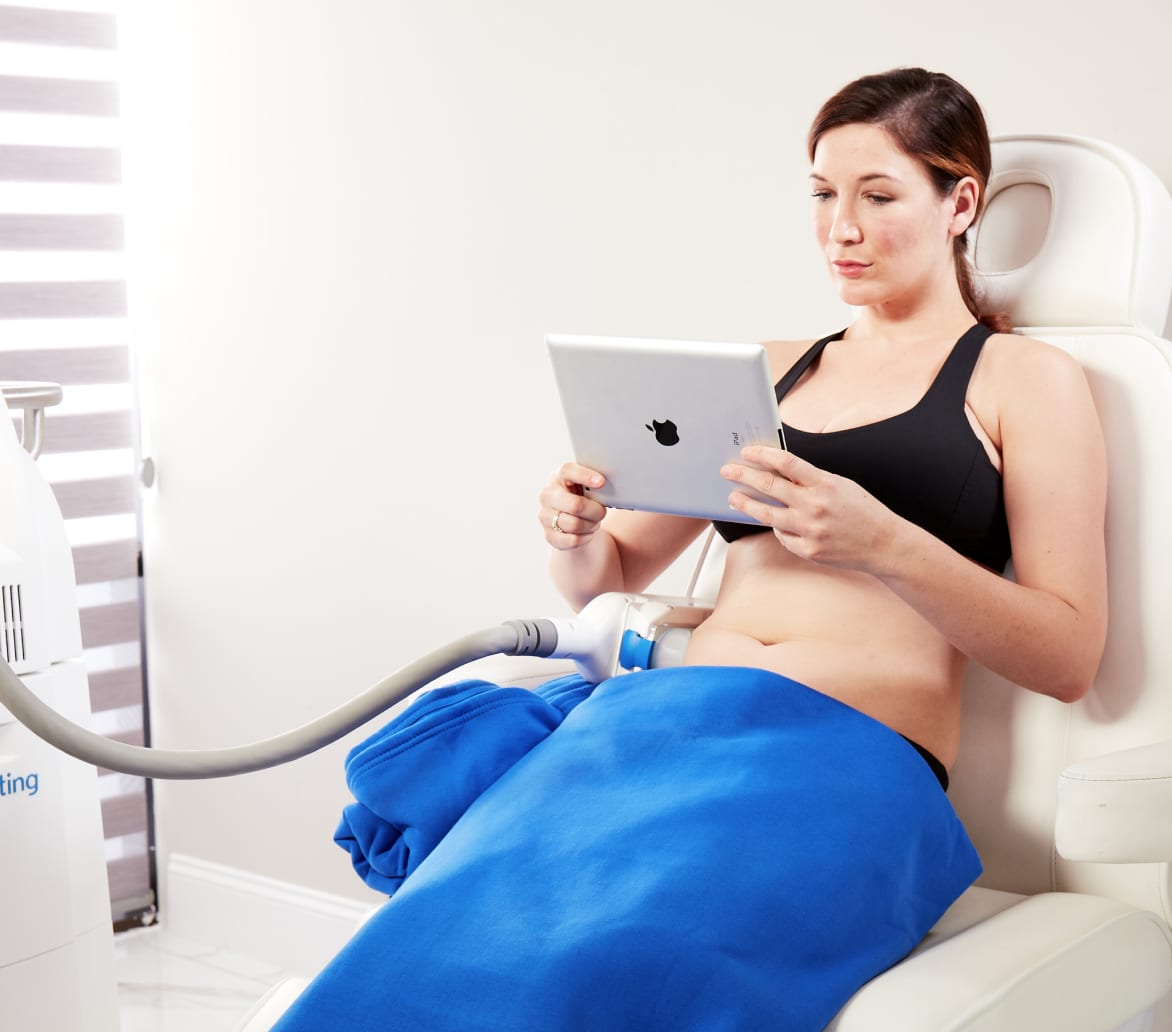 CoolSculpting
CoolSculpting
When stubborn fat just won't budge, CoolSculpting is the answer!
This unique fat-freezing technology is a nonsurgical, scientifically proven way to reduce fat in troubled spots, such as the abdomen, flanks, bra fat, arms, thighs and under the chin.
You will see an average of up to 20-25% reduction in fat layer thickness after a single session. Results may be seen as early as 1-3 months. However, you can expect your final result will be at 4 months after your treatment.
Book Appointment
20-25%
Average reduction in fat layer thickness after a single session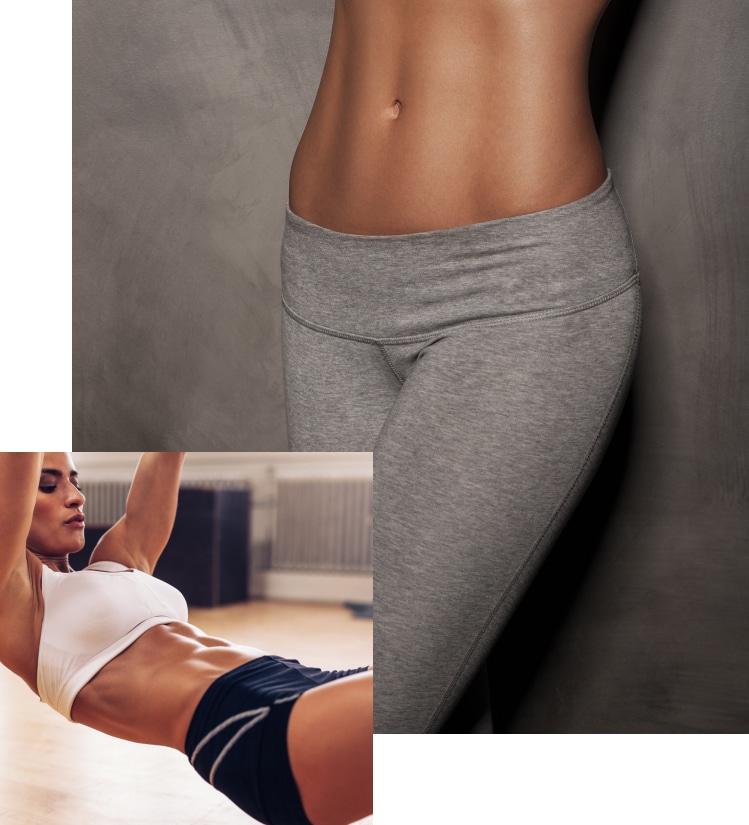 CoolTone
CoolTone
One 30-minute treatment is equivalent to 20,000 sit-ups or squats!
CoolTone utilizes Magnetic Muscle Stimulation to penetrate through the skin and fat layers to target only the muscle layer, inducing involuntary muscle contractions. The body's response to these contractions is to strengthen its muscle fibers, resulting in improved muscle conditioning.
It is completely non-invasive, non-surgical and there is no downtime. It is FDA-cleared for toning, firming and strengthening the muscles of the abdomen, buttocks, and thighs.
After treatments, these areas are firmer and have a more defined and toned appearance.
Book Appointment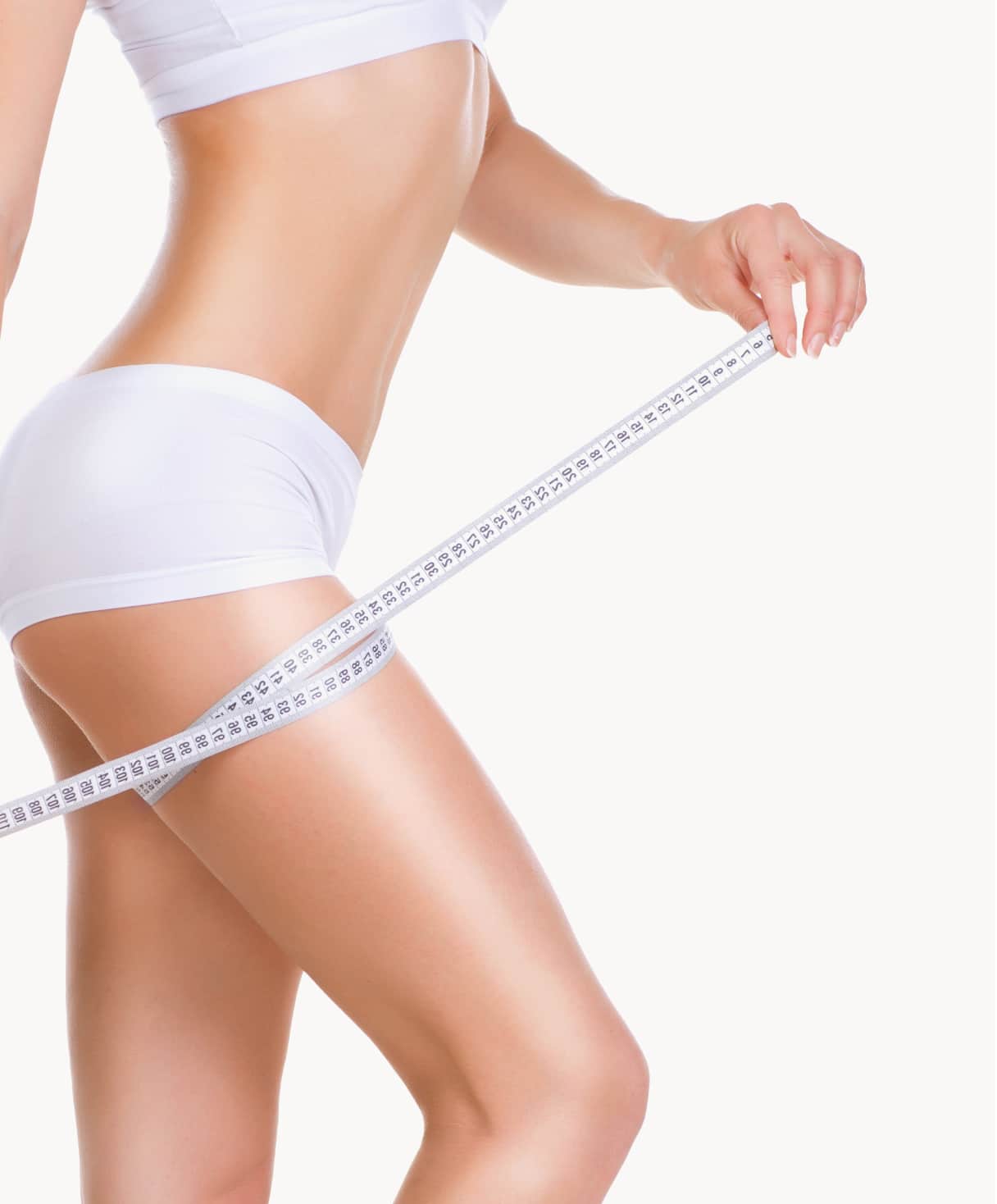 TruSculpt ID
TruSculpt ID
truSculpt iD is a Monopolar RF Personalized Body Sculpting platfom treatment for any shape or body type.
truSculpt iD treats the subcutaneous fat layer, resulting in long-lasting fat reduction. The 15-minute treatment protocols can comfortably treat the abdomen and flanks simultaneously with no downtime.
Book Appointment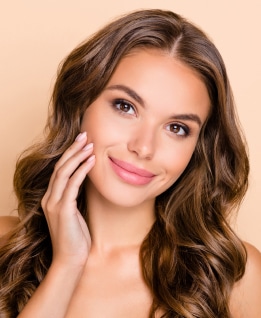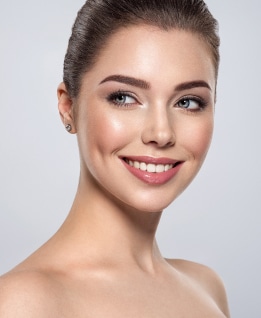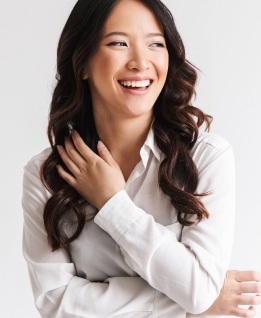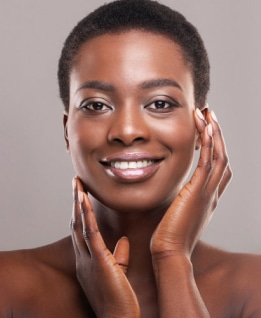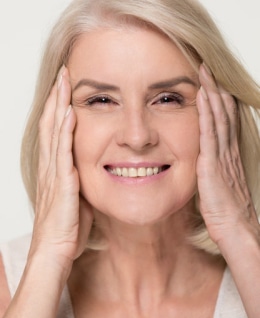 3 months ago
Deb Wilbur
This is my first time ever using cosmetics fillers. Brenda was kind and patient explained everything and so gentle I barely felt a thing. I appreciated more than she'll know her honesty with what the results could be and I couldn't be more pleased.
4 months ago
Brooke Johnson
The best of the best! I refer everyone to Stephanie. She is honest, thorough and does not over inject you. Many doctors will put way too many units of Dysport in your forehead and make your lips as big as a fish. She takes her time and makes you look natural. I highly recommend Stephanie and her team!
5 months ago
Shannon Applegate
I've been seeing Brenda for about a year now and it's best decision I've ever made. She's extremely knowledgeable, professional and makes you feel right at home. Not to mention she knows exactly what to do to keep me glowing! I've been to other practices but there is nothing like Hamilton. All of the girls are amazing and they always have the best sales and package deals! Highly, highly recommend!
5 months ago
Katelynn Farrell
BEST IN SOUTH FLORIDA! Stephanie and her team, both Karina and Brenda are absolutely amazing. They're gentle, quick and make the experience one to look forward to! Not to mention flawless results. I wont be going to ANYONE else! And the girls up front are so kind, they work with your schedule and are extremely helpful in being flexible and accommodating your needs. All together an amazing experience, if i could give 10 stars i would! HIGHLY recommend.
5 months ago
Jan English
I've been going to Brenda for over 4 years and have always had a great experience. She really cares and takes her time. She is honest and offers great suggestions. People like her are a rare find these days especially in South Florida! I have recommended her to several of my friends and they all have been pleased
5 months ago
Maryjo Smith
What a great place Hamilton is! I love the staff and the relaxing atmosphere. I have purchased many packages and often take advantage of the flash sales and Christmas in July specials. The staff is excellent , professional and very skilled. My personal technician Brenda is amazing. Shes so knowledgeable and is truly interested in giving me the best possible outcome for each visit. A great listener and super smart! Everything she reccomends has worked for me. I have found this to be exceptional for the industry. Having gone to many other places and felt disappointed or overcharged. Not at Hamilton. 5 Stars!!
5 months ago
David Shiling
I had a great experience at Hamilton Aesthetics. I was treated by Karina and I loved every step of my treatment. She has exceptional communication when it comes to what is going on and what to expect during your procedure. They also have great office staff and the office itself is very neat and taken care of. I would highly recommend them and will be going back for sure.
5 months ago
Ana Garcia
There are so many options to choose from when it comes to aesthetics and I am glad I went to Hamilton Aesthetics of the Palm Beaches! I always leave feeling confident in the treatment and care that I am receiving. The staff is extremely professional and knowledgable. Karina the Nurse Practitioner, was able to answer all my questions about cool sculpting and was extremely thorough during my consultation. I was very happy with my results and 10/10 would recommend this office to anyone.
5 months ago
Lisa Klarides
The entire staff is so kind. The women in the front are accommodating and friendly which is a lovely added bonus. The services provided by Karina have made me feel more secure in my physical appearance which is something I could never thank her enough for. Love this place!
5 months ago
Lindsay Patten
Brenda at Hamilton aesthetics is the only person I've ever let inject my Botox or lip filler, she's personable outgoing and honest I love it! She will tell me exactly what I need and it never hurts when I get it done. You can tell that they take the time to learn all the new techniques and their knowledge and skill set is what keeps me coming back to everyone at Hamilton aesthetics
5 months ago
Kaitlin Laganelli
I've visited Hamilton Aesthetics a handful of times for different laser and microneedling treatments and to purchase skincare products and I have always had an amazing experience. The entire staff is so friendly and knowledgeable. Karina always has great recommendations for products and procedures to try based on my skincare goals. I've recommended Hamilton Aesthetics to others in the area looking for aesthetic procedures. I'll be booking my next appointment soon!
5 months ago
Timothy Shepard
The staff is super professional and courteous, always greeting you with a smile when you walk through the door. They are highly knowledgeable in their field and take the time to educate you if you have any questions. Would highly recommend to any of my friends and family.
5 months ago
Michelle Chute
My experience with Stephanie and her team has been great! Everyone is so friendly and professional. I am so happy with my results and would highly recommend Hamilton Aesthetics for their services.
5 months ago
Bria Pierce
I had such an amazing experience at Hamilton Aesthetics! Karina was so sweet and so informative every step of the way. Very clean, relaxing and luxurious as well! Definitely recommend
5 months ago
Stacy Rohr
I cannot say enough about the entire staff at Hamilton Aesthetics. I have been seeing Brenda Bizzak APRN for several years and she has not only transformed my skin, but has guided me through the challenges of getting older. Her approach is kind and compassionate and I am so grateful for her advanced knowledge in her field. She is a true professional with an exceptional talent.