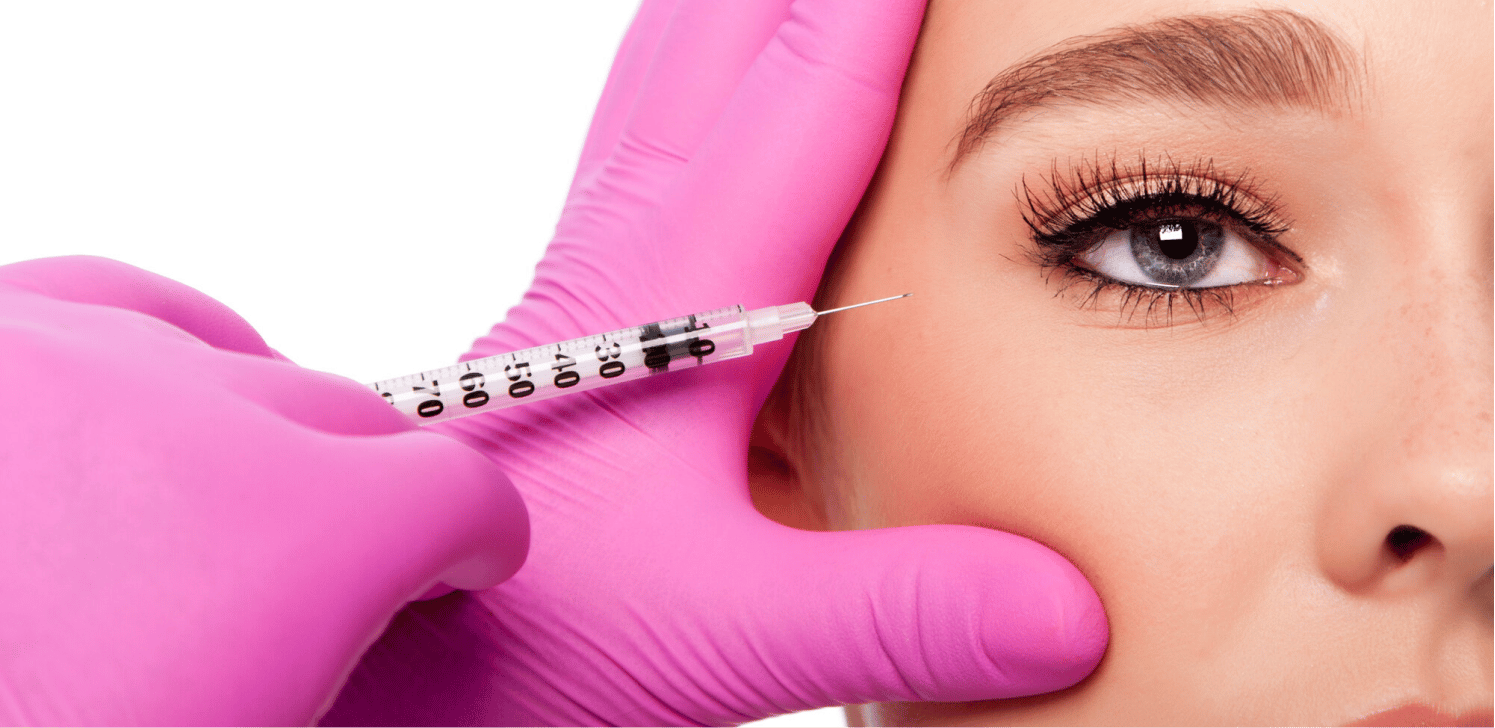 As we age, we lose volume and our bone begins to resorb. Fillers are used to restore the volume lost but can also be used at any age to enhance certain features. The most popular uses are to plump lips, add volume to the cheeks, help with under eye hollowing, define the chin or jawline. But how long do dermal fillers last?
Find out everything you need to know from our experts in this guide!
What Are Dermal Fillers?
Before getting into how long they last, it's important you know exactly what dermal fillers are. The filler itself is made from a gel-like substance called hyaluronic acid which is arguably the most common type of dermal filler out there. The filler is delivered directly beneath the skin and is a minimally invasive treatment with minimal downtime.
Dermal fillers can:
Smooth fine lines and wrinkles
Restore age related volume loss
Plump and lift the skin
Nonsurgically augment the nose (non-surgical rhinoplasty or nose job)
Plump the lips
In 2020, there were more than 13 million noninvasive cosmetic treatments carried out in the US alone with dermal fillers and botox topping the list. So, saying they're popular is a bit of an understatement!
How Long Do Dermal Fillers Last?
No, dermal fillers aren't permanent, which has both pros and cons. The main con is that if you love how you look with fillers, it will require some maintenance. Dermal Fillers can last 18-24 months.
Other factors that can change how long they last include:
How much filler is injected
Where the filler is used
Your body's metabolism
The material that the dermal filler is made from is broken down by your body over time. Once it is broken down, the molecules will be eliminated by the body as waste material, just as it does with the natural hyaluronic acid found in the body.
Which Dermal Filler Should You Pick?
Common FDA approved fillers include:
Juvaderm
Restylane
Voluma
Radiesse
Sculptra
All of these will work better in different areas and for different purposes.
Your certified practitioner will have the knowledge and expertise to help you make the right decision, including which product will help you get the results you're looking for.
Book in for Your Dermal Fillers Today
Visit Hamilton Aesthetics for a trusted, reputable, and experienced team that achieve natural looking results
Book Appointment