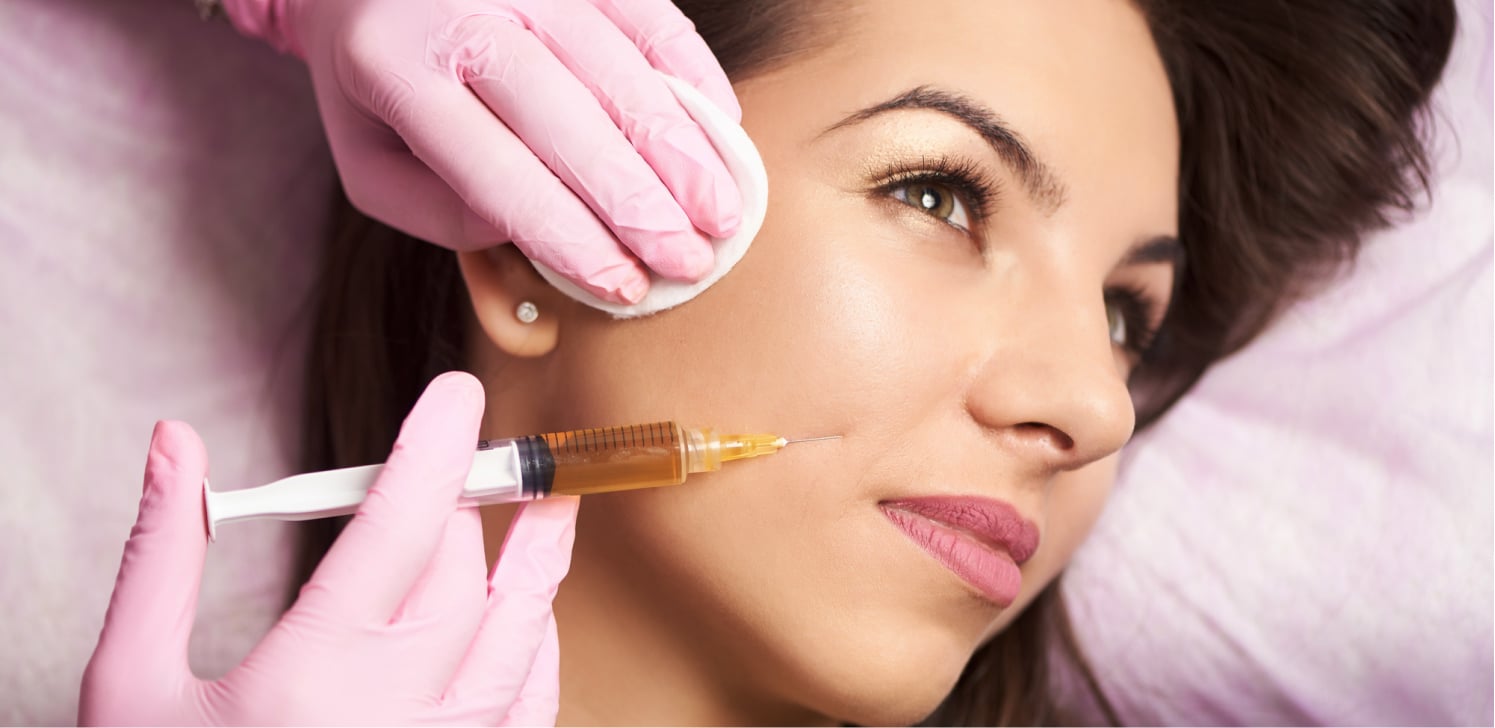 Are you thinking about getting dermal fillers but are still unsure? Before making your appointment, click here to find out more about this procedure and what to expect.
Tired of seeing lines and wrinkles on your face that don't seem to fade even when you use the best anti-aging skin cream? Then you may want to give dermal fillers a try.
Dermal fillers were the second most popular minimally-invasive cosmetic procedure Americans received in 2017. That year, 2.7 million people have chosen soft tissue fillers.
If you don't know much about dermal fillers or you're unsure if they're right for you, read on. Here are 13 things to know about dermal fillers.
1. Dermal Fillers Act Like Collagen to Plump Up Skin
Collagen is the substance in our skin that gives it a smooth, full, youthful appearance. As we age, collagen levels decrease in the body, leading to lines and wrinkles. Sunlight exposure, smoking, and other factors can worsen these signs of aging.
A dermal filler is made of an FDA-approved material (usually hyaluronic acid gel) that acts like collagen, filling in wrinkles and other areas that could use more volume. They're very effective at restoring your skin's volume and appearance.
Dermal fillers come in different thicknesses depending on the brand and what part of the face they're being injected into.
2. The Results Are Long-Lasting
While dermal fillers don't offer a permanent solution for lines and wrinkles, the results are fairly long-lasting. Most fillers are effective for up to a year. By comparison, wrinkle relaxers (Botox or Dysport) last on average three to four months.
You may want to return to your medical spa clinic for a touch-up dermal filler treatment around the six-month mark. You will also experience the best results if you schedule a full treatment before results from the previous one have completely faded.
In the future, we may see the rise of wrinkle treatments that last beyond a year. For now, a dermal filler provides the longest lasting results compared to other cosmetic procedures.
3. The Procedure Doesn't Really Hurt
If you're nervous about having needles inserted into your skin, know that most clients report little to no discomfort during the procedure. That's because most dermal fillers contain lidocaine, a numbing agent similar to what dentists use when they numb an area of the mouth before doing work.
If a particular dermal filler brand doesn't contain lidocaine, it's easy for a practitioner to add it to a syringe before injecting it.
4. The Procedure Is Fast and Requires No Downtime
Dermal fillers are usually referred to as a "lunchtime facelift" as the procedure itself is relatively fast. Depending on how many areas are being treated, it usually takes no more than an hour to receive a dermal filler treatment.
Unlike cosmetic procedures that require surgery, there's no recovery time needed after receiving a dermal filler. Most clients resume their regular activities right after leaving.
Most side effects from dermal fillers are temporary. Some clients experience redness, soreness or bruising that goes away in a few days.
5. Dermal Fillers Are Great for Lips
Dermal fillers are used in many areas on the face but they are especially effective at plumping up your lips and making them appear fuller. Peri-oral vertical lip lines can also be smoothed out with a dermal filler injection.
6. Dermal Filler Material Is Safe
Dermal fillers are FDA-approved and safe to inject into the skin. Popular brands, including Juvederm and Restylane, are made of hyaluronic acid. This substance is naturally found in the body and binds to water, which helps the skin look plump and nourished.
Other materials used for dermal fillers may include calcium hydroxylapatite and Poly-L lactic acid. All are safe and approved to be used as dermal fillers.
7. Results Are Immediate
A dermal filler treatment produces results that you can see immediately. A wrinkle relaxer can take a week or two before the results are really noticeable. Hyaluronic acid fillers may settle a bit under the skin after being injected, but you'll be able to enjoy your younger appearance right away.
8. Dermal Fillers Look and Feel Natural
Dermal fillers produce a natural looking result for fine lines and wrinkles. A little goes a long way to smooth lines, and your face won't look "done," which can sometimes happen with repeated plastic surgery procedures.
Although you should definitely discuss the results you wish to achieve with your practitioner, it's pretty hard to overdo dermal fillers with one treatment. It would take several visits to make an area look fuller than you want it.
If by some chance you're unhappy with the results, your practitioner can inject an enzyme that will instantly dissolve the filler material. This is very rare but it is safe and works within seconds.
9. Dermal Fillers Boost Your Self-Esteem
Who wouldn't feel good if they appeared more youthful? Feeling wonderful about your looks is a motivation to have a cosmetic procedure, and the results from dermal filler injections can give your self-esteem a boost.
Treating yourself to something nice such as a cosmetic enhancement can increase your confidence and make you feel better about yourself.
A dermal filler treatment can be used in conjunction with other cosmetic services like skin resurfacing and body sculpting so that you look and feel your best from head to toe.
10. They're Not Just for Wrinkles
Dermal fillers may be a common cosmetic treatment for wrinkles, but they serve other purposes too. They can be used to decrease the appearance of dark circles and bags under the eyes. Some practitioners use them to soften acne scars.
A dermal filler will be recommended to any area of the face that requires volume replacement. Your practitioner can provide the best advice on whether dermal filers are right for you depending on the results you wish to achieve.
11. They May Encourage Natural Collagen Production
A study of the Restylane brand of dermal filler has found that the treatment may do double duty.
In addition to smoothing out the skin, it seems that hyaluronic acid may stimulate the body's natural collagen production. Researchers have also realized that the injections encouraged collagen growth in areas damaged by the sun.
Although more research is needed to examine how long the effects last for and exactly how much collagen is produced, it seems that dermal fillers pack a one-two punch as a beauty treatment.
12. They Should Be Scheduled after a Dentist Appointment
If you have an upcoming dentist appointment, you may want to wait until any dental work you need done is completed before receiving a dermal filler.
Pregnant and breastfeeding women will also have to wait before having a dermal filler injection.
13. They're Not Just for Women
Although dermal fillers are popular with women in their mid-30s and older, the truth is that a lot of men choose the treatment to look younger. Since collagen starts to naturally decline as early as your mid-20s, there's no reason why you can't receive dermal fillers to help prevent the appearance of wrinkles.
Just about anyone qualifies for dermal fillers. Your best bet is to consult an experienced practitioner to determine if dermal fillers are the right choice for your desired look. He or she will assess your skin health and appearance and then recommend a treatment plan.
Dermal Fillers May Be Right for You
Dermal fillers are an effective treatment for reducing the appearance of wrinkles, fine lines and to replace volume loss. The treatment is minimally invasive, produces immediate results, and lasts up to a year.
Here at Hamilton Aesthetics of the Palm Beaches, we perform dermal filler treatments as well as other services to help you achieve a youthful appearance.
Reduce the appearance of wrinkles, fine lines and replace volume loss
We can advise you on the best treatments to achieve your desired results.
Book Appointment