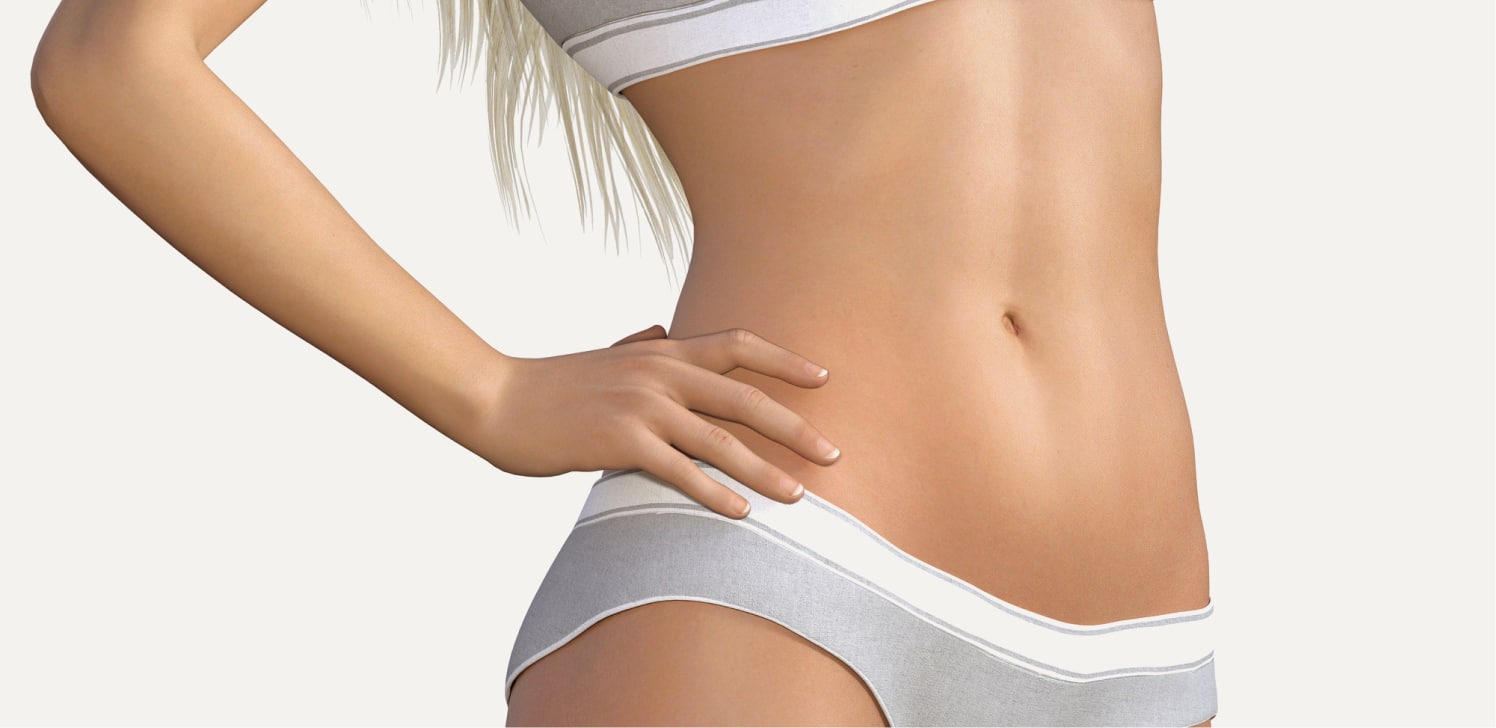 Have you considered truSculpt as a way to transform your body? Read on to learn about the top benefits of truSculpt.
Have you been following a healthy diet and exercise regimen for some time, yet still have some bulges that won't seem to budge, no matter what you do?
Then you may want to give truSculpt iD a try. This non-invasive cosmetic procedure "melts" away stubborn body fat using radiofrequency waves and penetrating (but comfortable) heat.
The number of people receiving treatments such as truSculpt iD is on the rise.
The American Society of Plastic Surgeons reported a 7% increase in non-invasive fat removal procedures in 2017 compared to 2016.
If you think truSculpt iD may be right for you, read on to learn about the top ten benefits of receiving this innovative cosmetic treatment. Here is everything you need to know about truSculpt iD.
1. It's Safe
truSculpt iD received FDA (Federal Drug Administration) clearance in 2018 and has years of research and testing to back up its effectiveness as a safe treatment for fat reduction. Cutera, the company that developed the treatment, has over 20 years of experience developing aesthetic technology to help people look and feel better.
truSculpt iD uses radiofrequency waves and heat that penetrates the skin to target fat cells underneath. The temperature of the handheld device used to deliver the waves and heat has been compared to that of a hot stone massage. The treatment does not burn or harm the skin or muscle tissue.
The fat cells are destroyed and are naturally excreted by the body for several weeks after receiving the treatment. Unlike surgical procedures that reduce fat, there are no medical risks to having a truSculpt treatment.
2. It Works Fast
truSculpt iD works in as little as 15 minutes to target fat cells under the skin's surface. Depending upon the area being treated and the desired results, a treatment may last up to a half hour.
Many patients are satisfied with results after one treatment and will continue to see improvement which peaks about 12 weeks after a treatment. The entire visit from start to finish usually takes less than an hour, which makes truSculpt iD convenient for busy people. You can schedule your treatment before or after work or during your lunch hour. There is also NO downtime.
3. There's Little To No Discomfort
As a non-invasive body aesthetic solution, truSculpt iD requires no surgery, needles, anesthesia, or scalpels. Most patients report that the warmth they feel is comparable to that of a heating pad or hot stone massage.
During the procedure, patients can relax as our technician applies hand pieces to the area being treated. These hand pieces can be used on most parts of the body.
Preparing for a treatment session is also relatively easy. Patients need to make sure the area is clean and free of moisturizer, lotion, and oil. It's also a good idea to stay well hydrated the day of the procedure by drinking water and keeping caffeinated beverages such as coffee to a minimum.
4. There's No Recovery Time After Treatment
With truSculpt iD, patients can resume their regular daily and any physical activity immediately following treatment. Side effects are minimal and may include soreness, redness, swelling, and sensitivity at the site of treatment. These will subside and go away on their own after a few days.
Some people also report feeling a lump of tissue after the treatment. This disappears after a few days as well and you can gently massage it to help it go away faster.
By contrast, liposuction surgery—a operation that removes body fat—usually requires three to six weeks of recovery time following the procedure. The treatment doesn't get in the way of life or require time off from the office.
Any surgical procedure also comes with some risks. Liposuction requires small incisions to be made which can leave slight scars. truSculpt iD doesn't leave scarring or any other permanent physical marks.
For people who are nervous about the idea of surgery, truSculpt offers a gentler fat loss solution.
5. It Can Be Used Just About Anywhere
truSculpt iD can target fat cells on just about any area of the body. It can be used to reduce belly fat, love handles, the undersides of arms, and even a slight double chin. Men can use it for these purposes as well as reducing extra chest fat that gives the appearance of male breasts.
The treatment does have its limitations. It isn't effective for treating obesity. It was designed to target small areas of fat on people who have been following a healthy diet and exercise plan for several months, but would like a little extra help in achieving the body they want.
You can think of truSculpt iD as the finishing touches to fine-tune contouring of the body after weight loss and help uncover your ideal shape.
6. Results are Permanent
The fat cells eliminated from the body following a truSculpt iD procedure never come back. This means your results are permanent, but you do need to maintain a healthy weight by following a diet and exercise regimen so that excess fat does not return.
Many patients love the results they see following just one treatment. However, you can certainly schedule a second session to treat the same area or a different one.
7. It's Been Proven to Work
truSculpt iD studies show that an area of fat is can be reduced on average as much as 24% following one treatment.
There are also before and after photos and testimonials from numerous satisfied patients that are happy with their results.
8. Many People Make Great Candidates
truSculpt iD is an appropriate body fat loss treatment for anyone who needs an extra boost to achieve their ideal body. There are, however, some circumstances where the treatment wouldn't be safe to use. These include:
If you're pregnant or planning on being pregnant by the time of the treatment
You have a wound in the area you wanted sculpted
You wear a cardiac pacemaker or internal defibrillator
You have a medical implant in the area you want treated
If you have any concerns about whether you make a good candidate, speak to your clinician. They can make recommendations for alternative procedures if truSculpt iD is not right for you.
9. No One Will Know You Had it Done
Unless you tell people, no one will ever know you underwent a cosmetic fat removal procedure such as truSculpt iD. It leaves behind no physical scars or signs and there's no downtime. Any side effects are very minimal and fade away in a few days on their own.
The treatment can be performed in as little as 15 minutes, so you don't have to take any sick or vacation time off from work to fit it into your schedule.
10. It Can Improve Your Self Esteem
One of the reasons most people receive an aesthetic treatment is because they want to look better. However, it's no secret that cosmetic procedures can work wonders for our confidence and self-esteem.
truSculpt iD can certainly improve your confidence, particularly at the beach, gym, or if you need to display your physique as part of your profession or hobby. It's a great feeling to wake up to every day knowing you've done all you can to look and feel your best.
What to Expect at Your truSculpt Consultation
The truSculpt iD journey for everyone starts with a complimentary consultation. Our practitioners will discuss your body goals you wish to achieve and let you know if the treatment is right for you.
Your body weight and fat thickness of the area to be treated may be measured. Photographs will also be taken to be compared with the area post-treatment.
On the day of your treatment, you should remove any jewelry and avoid using lotion or any kind of lubricant on the body area receiving the treatment. Stay hydrated. The body area to be treated will be marked so the clinician can focus on the exact area.
Post-treatment, you can dress immediately and get on with the rest of your day.
Schedule a Consultation With Us
truSculpt iD is revolutionizing the way people deal with excess stubborn body fat and feel better about themselves. The treatment offers an alternative to liposuction and other invasive fat reduction methods by targeted fat cells with heat. These fat cells are destroyed or "melted" and are then flushed out by the body naturally in the weeks following treatment.
Hamilton Aesthetics of the Palm Beaches is proud to offer truSculpt iD among our services. If you're interested in learning more about the treatment and scheduling a free consultation, visit our truSculpt page and click on the pink box at the top to enter your contact information. We look forward to hearing from you and helping you uncover your ideal body!
Feel great and get rid of excess stubborn
body fat with truSculpt iD
If you're interested in learning more about the treatment and scheduling a consultation.
Book Appointment