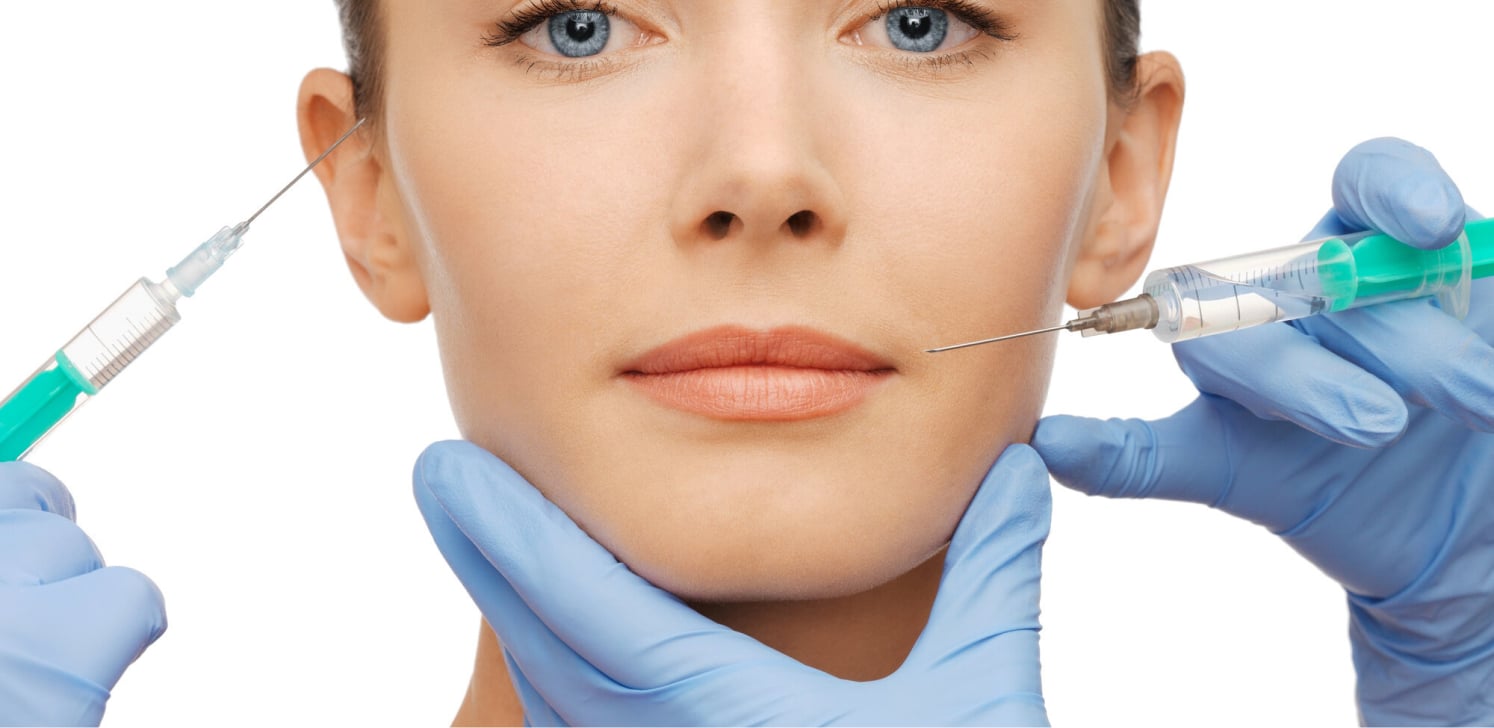 If you are considering using injectable dermal fillers for smooth skin, this guide can make the procedure easy on you. Here are tips on preparing for treatment.
In 2019, soft-tissue filler was one of the most popular minimally-invasive cosmetic treatments. There's a good reason for it, too!
Dermal fillers are a great way to enhance your features and improve your self-esteem that provides immediate results.
Are you looking into getting injectable dermal fillers? Here are some things to know before your appointment.
1. Find Out if You're a Good Candidate
Before getting dermal fillers, you should make sure that you're a good candidate. Although, it's minimally-invasive, it is not recommended to get filler if you're pregnant or breastfeeding.
The best way to know if you are a good candidate is by coming in to see one of our board certified providers for a complimentary consultation. Our providers have over 20 years of combined experience and can provide you with the proper guidance and come up with a treatment plan specifically tailored to your needs and wants.
2. Know the Types of Dermal Fillers
There are a few different types of filler available on the market these days.
Some of the most popular injectable dermal fillers include:
Hyaluronic acid
Calcium hydroxylapatite
Polylactic acid
Hyaluronic acid fillers include Juvederm and Restylane products. Radiesse is a filler made up of calcium hydroxylapatite and Sculptra is made of polylactic acid.
Hyaluronic acid fillers are used to replace volume loss associated with aging, to enhance certain features or help to fade the appearance of deep lines that form over time from dynamic movement of the face.
Polylactic acid and calcium hydroxylapatite fillers, more commonly known as Sculptra and Radiesse. These are biostimulatory collagen fillers that work by stimulating your body to make its own collagen. This is beneficial since collagen production dramatically decreases after the age of 30 so these products work to keep the skin looking youthful by stimulating your body's own production of collagen and elastin.
3. Know What You Want and Where You Want It
You should think about what areas of your face you want to have treated and what your desired results are. Are you looking to get more volume in your cheeks or plumper lips? This will help your injector guide you on the right direction in terms of choosing the right dermal fillers for your desired results.
They can also help you determine how much filler you will need and come up with a treatment plan to achieve natural looking results.
4. Find a Suitable Clinic
One of the most important parts of your preparation is doing your research on medical spas.
You want to be sure that you know the medical spa is reputable and has expertise. When getting cosmetic facial injectables, you should visit a clinic with board-certified experts.
Here at Hamilton Aesthetics of the Palm Beaches, we have three board certified practitioners and injectors with over 20 years of combined experience. We're led by Stephanie Hamilton, an NCCPA board and surgery certified physician's assistant. You will leave here with peace of mind that you're being taken care of by qualified injectors. Our injectors have safely provided clients with beautiful results for over 20 years.
5. Pick a Date for Treatment
Being a minimally-invasive treatment, injectable dermal fillers require minimal downtime.
Before your injections, you should avoid blood thinners and herbal supplements to minimize your chances of bruising.
Here at Hamilton Aesthetics, we want you to have the best results. We meticulously review how to care for yourself after your injections so that you have the best results possible.
6. Know What to Do Before the Procedure
Your preparation a few days before having the treatment can make a big difference in how well it goes. After your consultation, you'll be provided with instructions on what to do in the coming days.
The injector will instruct you not to consume alcohol two days before your treatment. In some cases, this can make you more prone to bruising.
They'll also ask you to stop taking certain medications before your treatment to mitigate your chances of bruising.
7. Know the After-Care
Dermal fillers are extremely safe for use. They are approved by the FDA for use in the face and most of the time, there's not much that you can't do after your injections. The certified injector will tell you not to exercise aside from walking for a short time for 24-48 hours. You will also want to avoid manipulating the area until the filler has settled, typically it takes about 2 weeks.
Are Your Prepared for Injectable Dermal Fillers?
It's typically a quick and easy appointment with minimal side effects. As a first-timer, it may seem intimidating, but with the guidance of your certified injector, you will find it to be a breeze!
At Hamilton Aesthetics of the Palm Beaches, we have many years of experience administering dermal filler. Our expert team can guide you in the right direction and answer any other questions you may have.
We have many years of experience administering dermal fillers
Our expert team can guide you in the right direction and answer any other questions you may have.
Book Appointment